V.R.G.
V.R.G. Steam Early Access out now!
VRG is an FPS that combines a modern shooter and a retro shooter. You can carry 6 types of weapons and gadgets and switch between them with the weapon key or the weapon wheel with slow motion. Includes modern operating mechanics for sprints, tactical sprints, wall runs, leans, and sliding (no ADS, reloads, double jumps), but the game progresses in an episode format like classic FPS, with no story. There are 5 levels and 1 secret level for each episode.
Combos you earn, more classic controls become.
| | |
| --- | --- |
| | A combo system that raises the rank by defeating enemies in a row is implemented. There are 7 ranks, and the higher the rank, the more the reticle contracts, the recoil decreases, the classic like movement speed , and it approaches the classic operation mode. However, the higher the rank, the greater the rate of decrease of the combo gauge and the more difficult it is to maintain the buff. The highest rank "SSS" will be in slow motion and the gauge will decrease slowly. |
The means of recovery is a enemy gib
| | |
| --- | --- |
| You can recover your health and combo gauge by eating the gib that scatter when you defeat the enemy. The more combo ranks you earn, the more gib you have, and the more you move forward, the more opportunities you have for recovery and combo maintenance. You can earn points for the amount of meat you eat, and you can use weapons and ammunition. | |
Dual wild that can be freely combined
| | |
| --- | --- |
| | The easy-to-use dual wild system allows you to instantly switch between two-handed weapons (separate combinations are possible). Simply hold down the weapon key or select the weapon on the weapon wheel and click the mouse corresponding to your arm. |
Custom engine with raycasting rendering
| | |
| --- | --- |
| The custom engine used in VRG draws everything from voxels, billboards, shadows, bumps and reflections with GPU-based raycasting, and all textures are made with 64x64 pixels without translucency. .. (UI not included) This is a respect for FPS in the Wolfesntein 3D era, and an experiment on how much it can be expressed by ray casting. | |
Abundant weapons (there are 17 types in total. The same types will be replaced)
a store where you can accumulate points based on the amount of meat you eat (which is maintained even when you die) and shop with the points
gameplay options (perma-death, weapon loss on death, slow motion off for speedruns)
retro CRT filter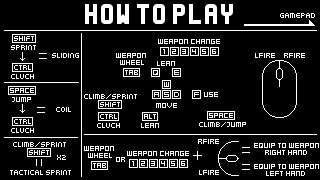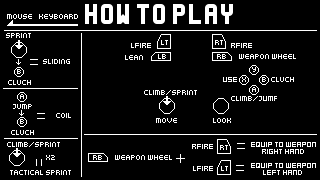 | | |
| --- | --- |
| Updated | 1 day ago |
| Status | In development |
| Platforms | HTML5 |
| Rating | |
| Author | latel88 |
| Genre | Shooter |
| Made with | Aseprite |
| Tags | First-Person, FPS, fps-platformer, raycast, raycasting, Singleplayer, Voxel, vrg |
| Average session | About a half-hour |
| Languages | English |
| Inputs | Keyboard, Mouse, Gamepad (any) |
| Links | Steam, Steam, Twitter |